New Technology Offers a Faster Path to Optimized Process Execution
As companies transform into increasingly agile and customer-centric organizations, business process optimization is more important than ever before. Unfortunately, many companies struggle with the first step: Gaining an accurate end-to-end view of their business processes.
The Problem is Manual. Typically, mapping business processes is a manual effort. Consulting companies offer services to perform this, but that can cost hundreds of thousands of dollars. Then there's the business disruption of extensive interviews. For those who can afford this traditional approach, the result can be quite thorough. However, business processes are changing all the time — and all the work and effort can quickly become outdated.
The other challenge with interviews is that your staff will tend to describe the ideal process rather than what they are actually doing. This is through no fault of their own. If someone asked me how I complete the process of buying a book I'd tell them I go to an online book store, search for the title, and then check out. What I actually do typically involves clicking around on their specials. So even though the overall business process is captured, it does not truly reflect what is actually occurring for the end user.
Because of these drawbacks, what I typically find is that organizations either have outdated process documentation at best, or at worst no documentation at all! This lack of understanding makes it quite difficult for business analysts to optimize processes. After all, you can't re-engineer a process when you don't have an accurate view of today's "as-is" workflows and use cases.  This also leaves automation engineers to construct business process validation plans based on what they think end users are doing, rather than what's really happening.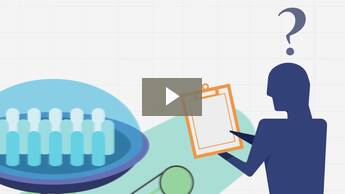 Automation is Here to Stay.  Today's automation software overcomes these obstacles by "watching" business users perform their normal activities in their enterprise applications and business systems – ERP applications, web apps, and many more. Intelligent automation then chains together business processes across different end-users to traverse organizational silos, giving you an accurate view of the full end-to-end business process and all its variations.
The value in capturing this level of detail is enormous. Worksoft technology uses the process results to automatically create accurate business flow chart diagrams, complete with detailed documentation of every process step performed by the user, as well as screenshots of the enterprise application at each step. The visual process flow also includes heat maps and analytics to help prioritize investment in process improvement initiatives. This automation technology can make once tedious and time consuming documentation for training, audit, SOX and other regulatory compliance as easy as a click of the button.
Worksoft Analyze offers all these benefits with a remarkably simple but sophisticated user interface and design. It's cloud-based, so there's no reason you can't get up and running quickly.
Liberate Your Business Analysts.  Automated business process discovery is a hot and growing area. Gartner contends that more than 80% of companies are still doing manual process discovery – so there's a good chance your business can benefit from this new technology. Automation results in much more accurate, always up-to-date process maps, deeper process understanding, and frees your business analysts to perform their real job: process optimization.