We recently spoke with Worksoft customers to see if automated business process testing prevents software glitches in their companies.
The answer was a resounding yes! One customer said, "Yes, many times. We save a lot of headaches and problems by capturing problems in our development and QA environments before reaching production. It makes us look good!"
Not only that, but Worksoft customers have also found when more defects are stopped ahead of time, this results in a large time savings for business staff and analysts (More about that here).
Watch the full video about how test automation safeguards business processes below.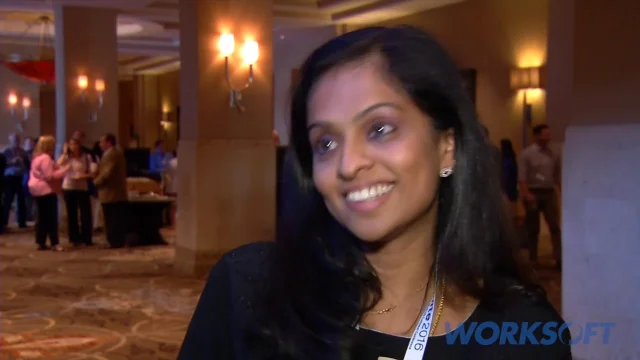 In a 2016 report, Gartner uses the term "business assurance" in the context of testing and business process quality, saying, "Business assurance is about the overall ability of a business to operate at its optimal level. With digital business there is a shift to focusing on business outcomes (either enterprise-level or customer-level business assurance). The business must be assured it can avoid the risk of failing in order to operate efficiently and securely." Business process testing helps provide the assurance that you're doing all you can to avoid a business process failure.
Following-up on our first question, we asked those same customers if they think functional testing should be run daily, weekly or monthly. How often is enough?
There's more than one right answer here. Customers know that the pace of test automation should be faster than the pace of change - which is why most of our customers believe that functional testing should be done daily. Some even said every six hours or so is ideal for them. But for others, weekly or "every few days" works.
Functional testing should be run often so that automation can catch defects and bugs before they can go further in development, into production, or impact the business. The frequency of testing also varies for some companies based on different initiatives over different time periods. For example, there may be annual updates for HR and Tax reasons that need to be tested when those changes go in, and there may also be weekly SAP transports along with potentially daily "nobody asked us" changes to Salesforce.com.
Companies with mature automation programs often choose to implement lights out testing across their enterprise applications to identify and "stomp out glitches" overnight. The biggest benefit of this approach is that when you're testing every business process all night every night, then the chance of a software defect sliding by and messing things up for customers or business users becomes nearly impossible.
See how often companies run automated functional testing in the video below.
If you'd like to learn more about "lights out" testing, be sure to read our white paper!